Why do I need to Login to ONE?
In order for ONE to ascertain that you have authority to use ONE, and what trades and positions belong to you, ONE must know who you are. This is achieved through the login process where you identify yourself through a password protected unique user name - ensuring that you, and you only, have access to your private data.
Show me how to Login to ONE?
Once ONE is installed on your computer you then access ONE by running the ONE program executable. Unless repairing or upgrading, the install is a once-only activity - once installed everything you need to run ONE should exist on your computer.
The best way to run ONE will depend upon how it was initially installed and also upon the local settings on your computer, but usually in Microsoft Windows you can find ONE on the main menu at:
Start → All Programs → OptionNetExplorer → OptionNetExplorer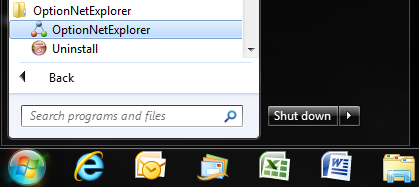 Alternatively, when you initially installed ONE onto your computer you would have been asked if you wanted a shortcut created on your computer's desktop - if you had agreed to that (which is the default setting) then the shortcut would be your easiest route to running ONE.
For example: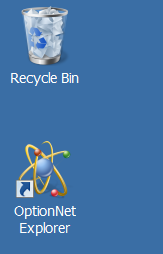 If you are unable to locate ONE on your computer - check:
•Did ONE install correctly? Does ONE appear in the list of installed programs?
•Have any shortcuts been accidentally deleted - look in your Deleted (or Recycle Bin) Folder.
Failing this, try installing again (looking out for any errors that could be preventing installation).
Show me how to Login to ONE...
On running ONE you may see a security warning - from Windows, your firewall or antivirus software - asking permission to continue: grant permission and then ONE should start its initialisation process by displaying the following splash screen: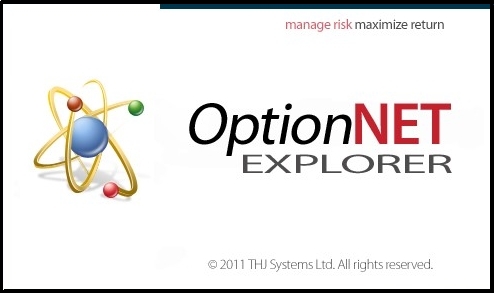 After successfully starting up, ONE will then prompt you for your login credentials (please note that the version number and build date will be different to the example):
If you don't see this login window, it could be that your anti-virus software is prevent ONE from executing correctly. Make sure the ONE executable is a trusted application in you anti-virus software and try again.
Enter your Username and Password and, if they are accepted, ONE will finish its initialisation process and load market data: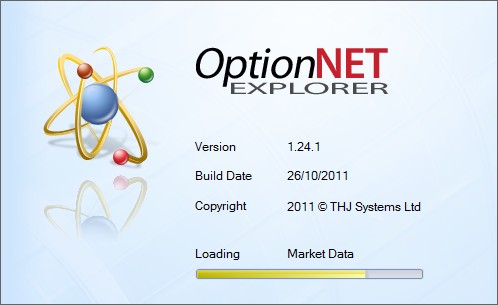 Finally presenting the ONE main screen for your use: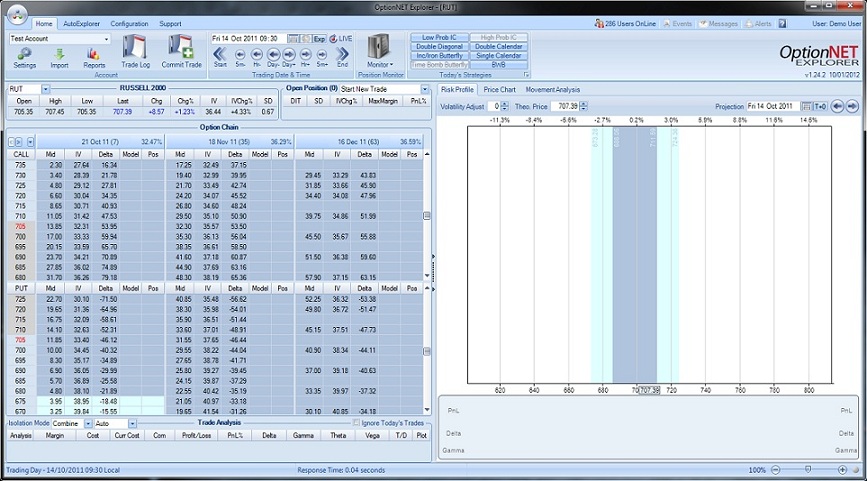 Welcome to ONE!
Help - I'm unable to Login to ONE...
If you are unable to login, for any reason, there are some utilities accessible from the login window that may be able to help you. Returning to the login window, we can see these utilities:
These utilities are described as follows:
Build Date and Version:
The Build Date and Version of the current release is displayed at the top of the Login window for your reference.
ONE Logo:
Clicking on the ONE logo at the top of the window opens your default web-browser to the OptionNET Explorer home page at www.optionnetexplorer.com.
News Feed:
The ONE News Feed is displayed in the centre of the login window. This is regularly updated with important announcements about upgrades, service issues and new features and is a useful media channel to monitor.
Password Reminder:
If you have forgotten your password, enter your user name and click on the Password Reminder button. Your password will then be automatically sent to your registered email address.
Settings:
The Settings button will bring up the following screen allowing you to configure your Proxy Server (if required):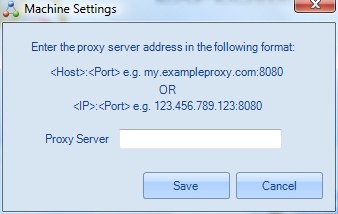 If you are unable to connect directly to ONE due to restrictions placed on your use of the internet, for example while accessing the internet through a third-party network, it may be possible to use a Proxy Server; a computer system that acts as an intermediary in your dealings with the internet. If you have a Proxy Server connection string, please enter it in the above window and press the Save button. You should then attempt to login to ONE as normal.
Unfortunately we are unable to give any specific advise on your use of Proxy Servers as these details are heavily dependant upon your local environment and you are recommended to refer to your network administrator.
Support:
The Support button will open up a window to the ONE Support Suite where you will be able to find further help in our Knowledge Base or raise a Support Ticket if necessary (see here).