What is TradeKing?
TradeKing is an investment brokerage - for more details please visit their website at www.tradeking.com
In order to use TradeKing as a source of streaming live (or delayed) market data you will need to have a TradeKing trading account.
Show me how to get live pricing data from TradeKing
After selecting TradeKing in the Data Feed Section (see here) as your data source you will be presented with the following login screen: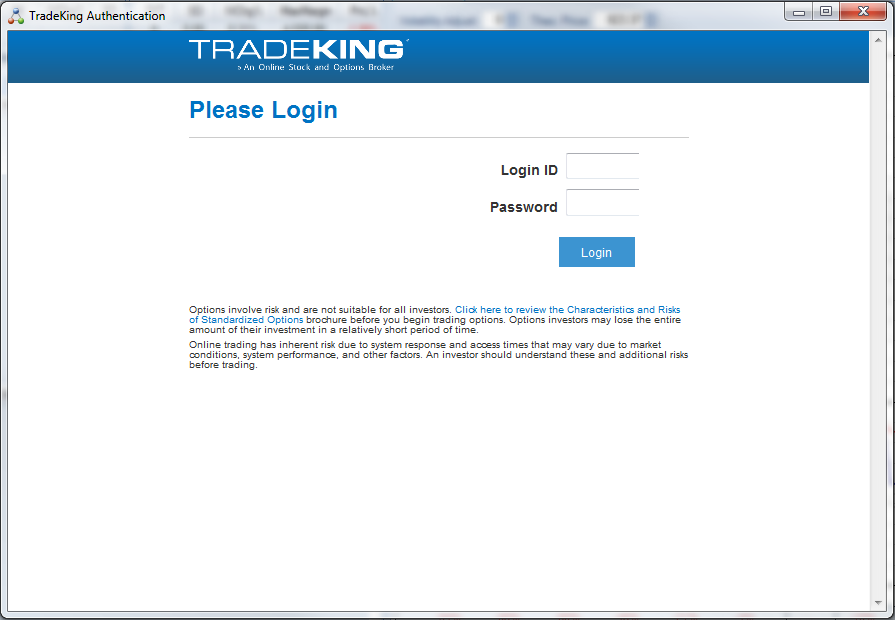 Enter your TradeKing Id and password and press "Login" - you will then be asked to allow account access to OptionNET Explorer: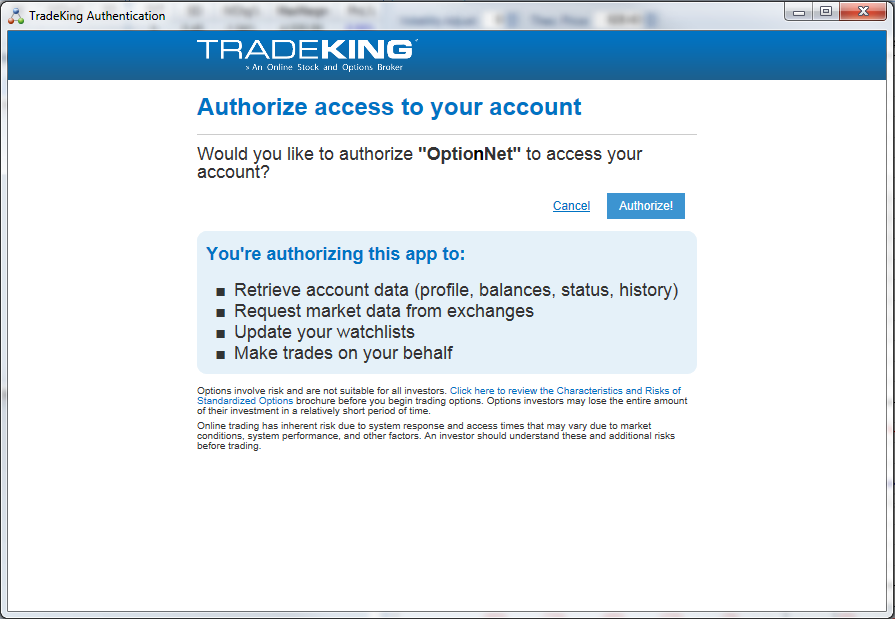 Press "Authorize!" and you will now have access to TradeKing streaming market data.
Please note that you will only need to go through this authorization process once per ONE session - that is, you will not need to login into TradeKing again unless you close down and them restart ONE..